Demand for Aluminium Roller Shutters Increasing in Recent Years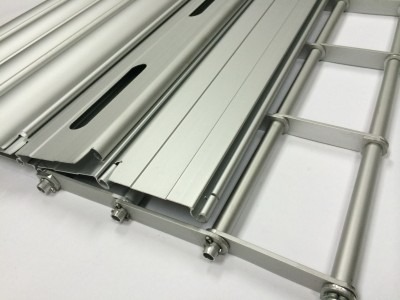 Aluminium Roller Shutters are becoming increasingly popular nowadays. This is mainly due to its durability and lightweight. Products that are made of Aluminium tend to last a long time without rusting.
Aluminium is also very light compared to other metals. This makes it easier to raise and lower especially if you will be lifting and lowering the shutters manually.
Aluminium Roller Shutters are easy to maintain and are very versatile. Aluminium Shutters can also come in various dimensions to suit your premises and can also be motorized for added convenience. They can also be powder coated with your preferred colour for a better outlook.
Aluminium shutters are also eco-friendly as they can be recycled. Recycling these unwanted materials will definitely help in reducing carbon emission.
Aluminium Roller Shutters come in various types. Apart from the regular flat slats, you can also have them in various designs such as flat slats with acrylic strips, flat slats with ventilation holes, round slats, mini slats or even roller grilles.
Due to advancement in technology and improvement in the manufacturing processes, it is now possible to purchase Aluminium Roller Shutters at reasonable prices.
Different types of businesses may differ in terms of requirements. It is advisable to get in touch with your trusted roller shutter specialist whenever in doubt.