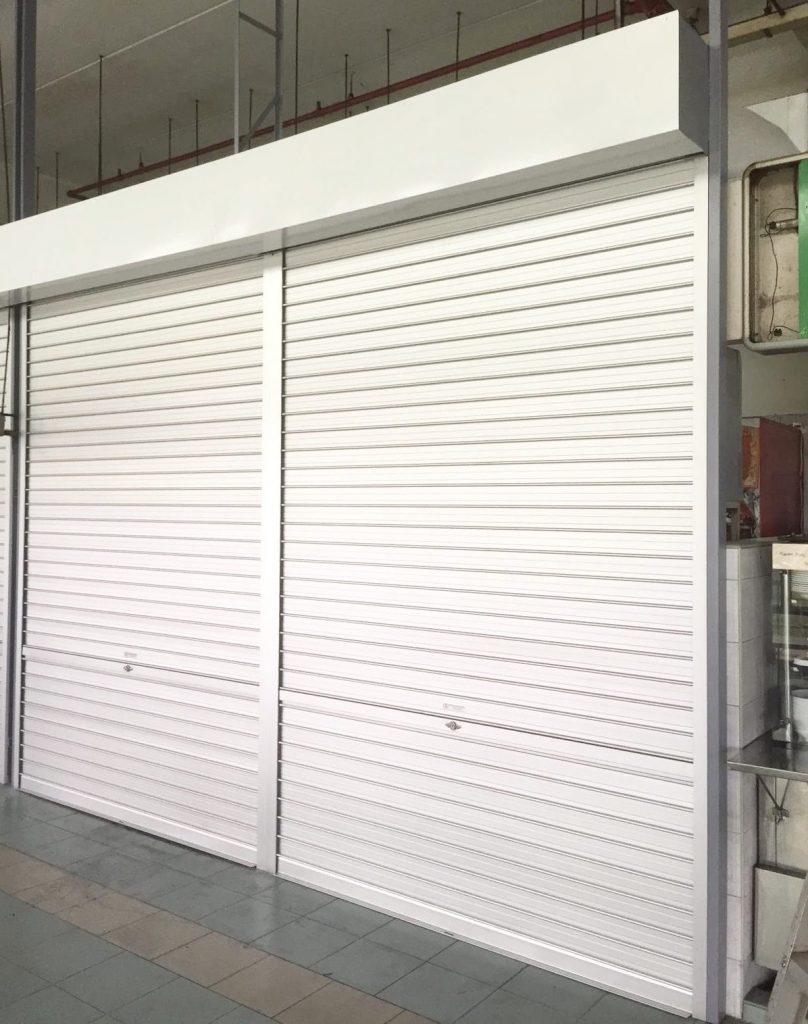 There are various types of roller shutters and for different types of roller shutters, the way it works may also differ. For example, a manually operated roller shutter will differ from a motorised or electric roller shutter in terms of operation. Manually operated roller shutters are installed with a spring shaft while motorised roller shutters are installed with a compatible motor.
Manual Roller Shutters
For manual roller shutters, they work by pulling the roller shutters down to close for the day or by pushing the panel up if you are planning to access the unit.
As for manually operated roller shutters, it may be opened or closed by hand if within reach or by using a roller shutter pull handle which can act as an extension of your hand.
It is also advisable not to slam the manual roller shutters when opening or closing as doing this may damage your roller shutters over time.
Motorised Roller Shutters
As for motorised roller shutters or sometimes called electric roller shutters, it can be operated by pushing of the up or down buttons to either open or close the roller shutters.
If you have additional budget to spare, you may also decide to add on a remote control for added convenience. For example, before getting out of your vehicle, you may use the remote control to open the motorised roller shutters to save some time so that you can have access to your premises once you are out of your vehicle.
In any case of a power failure or an emergency, you may also use the manual hand chain provided together with the motorised roller shutters to operate the shutters. However, the manual hand chain is not a long term solution to bring your roller shutters up or down on a daily basis. The manual hand chain is usually only used whenever there is no power or in an emergency situation.
You may also be in touch with your trusted roller shutter company if your roller shutters are not functioning as well as before or if your company require any repair or other roller shutter services.