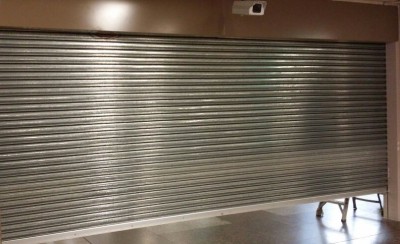 Steel Roller Shutters are Heavy Duty Roller Shutters that are usually installed at entrances of Commercial and Industrial properties.
Due to the nature of its material and its heavier weight, Steel Roller Shutters are recommended to be Motorised especially for premises with larger openings. For the Motorised version, the type of motor used will depend on weight and size of the Shutters.
They can also be manufactured to be Manual Operated or Chain Operated upon request.
Steel Roller Shutters are suitable for business premises which require a higher level of security. They are usually installed at entrances of Factories, Warehouses, Train Stations, Hotels, Shopping Malls as well as other types of properties.
Galvanised Steel are the most commonly used type of Steel Roller Shutters. Colorbond Steel and Steel Fire Rated Shutters with 1, 2 or 4 hours fire rating are also available.
All Types of Steel Roller Shutters can be customised to suit the dimensions of your premises.
Additional Customisations such as Perforations for Ventilation and Powder Coating for a better outlook are also available upon request.