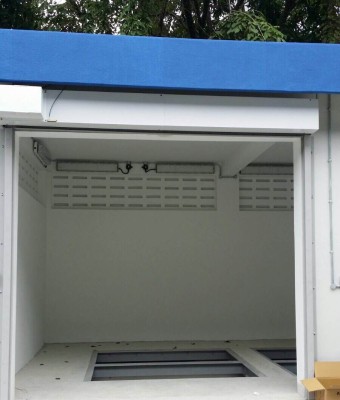 Difficult to Lift or Lower
For larger openings, the roller shutter panels will have to be larger.
Since the panels are larger, the weight of the roller shutters will also be heavier and more difficult to lift or lower whenever required.
More Senior Employees May Feel the Strain
More senior employees may find it difficult to operate and may even feel the strain since the manual operated shutters are too heavy for them.
Employees may even injure themselves if they are not careful.
Greater Tendency to Slam
As the panels are heavier, the tendency to slam will be greater since it is strenuous to lift or lower the panels manually.
Reduced Life Span and Higher Repair Cost
The overall life span of the manual shutters may be reduced due to frequent slamming.
When slamming becomes a habit, the likelihood of the shutters being damaged increases and your company may be incurring more unnecessary repair cost to replace the damaged roller shutters.
Also read article on : The main difference between Motorized and Manual Roller Shutters