Should I do it myself or DIY when it comes to Roller Shutter Installations?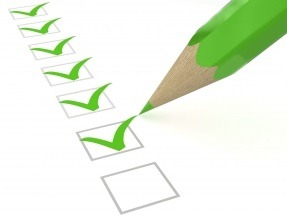 Nowadays as do-it-yourself information becomes more readily available on the internet, more people begin to consider attempting to install roller shutters on their own by following online tutorials.
When it comes to roller shutter installations, it is not really advisable to install roller shutters on your own as the process of installing a set of roller shutters can be quite complex and tedious and can even take up to 8 hours to install a set depending on the type and size of roller shutters.
You may want to engage a trusted roller shutter company when it comes to Roller Shutter Installations:
To ensure your premises are properly secured
When you decide to install roller shutters to secure your business premises, your main objective will be to secure and protect your premises to prevent unwanted intruders from gaining entry especially after working hours. If you are not familiar with how roller shutters work, it may not be a good idea as doing so may result in a compromise of security.
There are various types of roller shutter products available and if you do not specialise in roller shutters, you may not know which material is more suitable for your premises. You may also need to seek advice from a trusted specialist on the right type of shutters for your premises.
To ensure manufacturing and installation are done properly and correctly
Before the manufacturing process begins, proper site measurements have to be taken accurately. Prior to each installation, roller shutters also have to be customised accordingly so that they will fit into the premises nicely. If you decide to do it yourself and are not careful, you may end up purchasing roller shutters of the wrong size and the roller shutters will not be able to fit properly.
A trusted roller shutter company will understand how roller shutters work and see you through the entire installation process to ensure that your roller shutters fit well.
To ensure you have the right tools to complete an installation properly
Unlike other types of simple installations where basic tools and equipment can be used, installation of roller shutters requires specific tools. Apart from owning these tools and equipment, roller shutter specialists have also undergone proper training on how to handle these properly. Roller Shutter installations may also require welding and drilling works. Scaffoldings or Ladders may also be needed during the installation process.
To avoid being stuck halfway when tutorials fail to tell you certain things
If you face a problem halfway into your installation and the tutorial is not able to help, you may end up not knowing what you should do next. Many tutorials also do not guide you on how to deal with problems you may encounter along the way.
In order to avoid these potential pitfalls, it may be a good idea to engage a trusted roller shutter company when it comes to installing roller shutters.