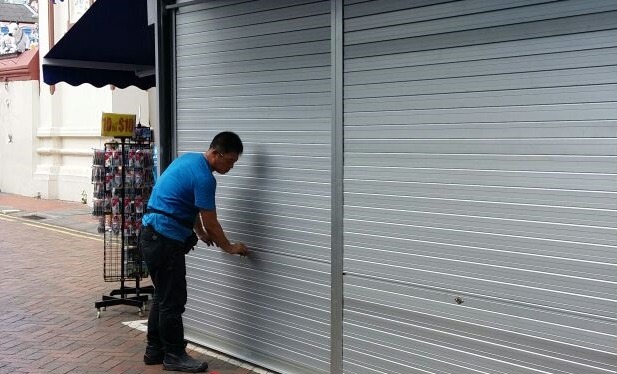 We Provide Manufacturing, Installation, Repair, Maintenance and Servicing Services for:
Roller Shutter Manufacturing and Installation
We provide Manufacturing and Installation of Roller Shutters for All Types of Commercial and Industrial Properties in Singapore. Our Products are Fabricated and Customised Locally to fit your Premises.
Roller Shutter Repair
We provide all types of Roller Shutter Repair Services including Replacement of Slats, Center Mullion, Side Guide, Motor, Lock Set, Spring Shaft, Bottom Bar, Shutter Box and all other parts in Singapore.
Damages that are left unrectified may worsen over time and could also shorten the overall life span of the Roller Shutters. This may result in your company incurring more unnecessary cost to replace the damaged Roller Shutters in the long run.
Roller Shutter Maintenance and Servicing
We also provide regular Maintenance and Servicing on a bi-monthly, quarterly, half-yearly basis or upon request. Regular Maintenance and Servicing ensures your Roller Shutters are in proper working condition at all times.
Contact Us for assistance or advice if you are looking to Install Roller Shutters or if your Shutters have been damaged and is in need of Repair or Servicing.
Read Our Latest Articles Here : Roller Shutter Tips
View Our Latest Installation and Repair Photos Here : Gallery