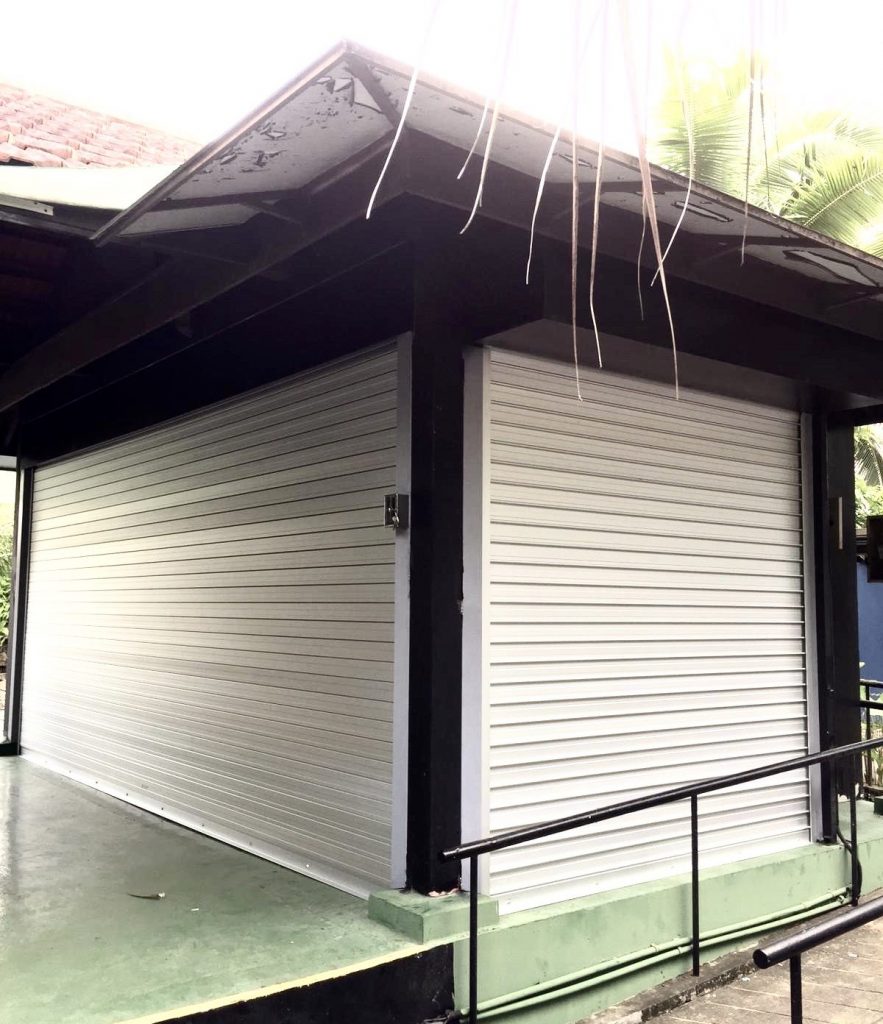 Roller shutters can be made of various materials such as aluminium, steel or polycarbonate.
Aluminium Roller Shutters
Aluminium roller shutters are popular and are well-liked by the market due to its lightweight. This is why aluminium roller shutters tend to be in high demand.
Also, for manually operated roller shutters, it is usually advisable that the roller shutters are not too heavy and difficult to operate as it may pose possible problems especially for more senior staff or colleagues who may have a harder time opening or closing the roller shutters manually by hand or by using the roller shutter pull handle. This is also why most people choose aluminium roller shutters for their shop, shophouse, retail, clinic, coffee shop, food court, hawker centre, food & beverage (f & b), cafe units etc which are easier to operate manually due of the lightweight of aluminium.
Steel Roller Shutters
Steel roller shutters are heavy duty roller shutters that are commonly used for industrial properties such as warehouses or factories.
Steel roller shutters tend to weigh more than aluminium roller shutters due to the nature of material used and are usually motorised due to its heavier weight and larger panel size to fit the opening.
A suitable and right type of roller shutter motor has to be used in order to support the weight of the motorised roller shutters accordingly. Otherwise, it may not be able to lift the roller shutters effectively and may wear or damage the roller shutters easily over time.
Polycarbonate Roller Shutters
Polycarbonate roller shutters are popular among shopping mall retailers as this may be the requirement by certain building management in order to standardise the overall image of the mall.
Polycarbonate roller shutters also allow potential customers or window shoppers to see through and view the products which are displayed within the unit even when the stall is closed for business as they are transparent in nature.
When unsure which type of roller shutters is more ideal or more suitable for your business premises, you may always seek advice from a trusted roller shutter company.